Accidentaly in love, my passion for boudoir photography!
Accidently in love best describes my passion for boudoir photography. let me explan. Boudoir was never my plan. In truth boudoir was more like something I stumbled in to. A friend of mine and fellow photographer shared with me some boudoir images she had done while we were both at a photography convention – and I was totally inspired. It was like a giant lightbulb went off in my head – I knew this was something I had to try out. After lots of research and practice I gave it a go – and had my first "official session" and like my addiction to handbags, I was hooked.
For the greater part of my adult life, fashion was my career. So every time I pick up my camera, plan a session or edit a photo – fashion is always in my mind. Boudoir was like this instant way for me to tap into the couture images that swim in my head all day long , and create this unique world of magazine fashion meets lingerie.
And like every unexpected gift, came the many unexpected surprises that have meant so much. Boudoir is personal. It creates this instant relationship with my clients of gratitude. Gratitude? Well, first of all they are trusting me and bearing all for someone they don't know. That trust I am grateful for.  Then there are the laughs. And trust me when you are spending a few hours in lingerie and with a camera, we have many laughs. For that I am thankful for. And then there are the relationships.  Getting to know my clients, and find out who they are doing this personal gift for, and why they have stretch marks (the birth of the first baby) or how they met the significant other that the pictures are for … it forms a instant friendship.
So to fully embrace this passion of mine I have created a website devoted exclusively to it.  I hope you take some time to check out the images I love so much.
You can also visit my main site Allie Lindsey Photography to view everything else about life that deserves the moment frozen in time.
I look forward to meeting you!
xoxo
Allie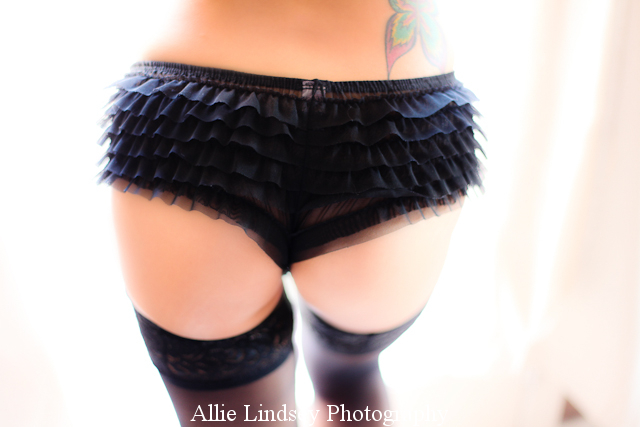 Original blog post "Kiss & Tell"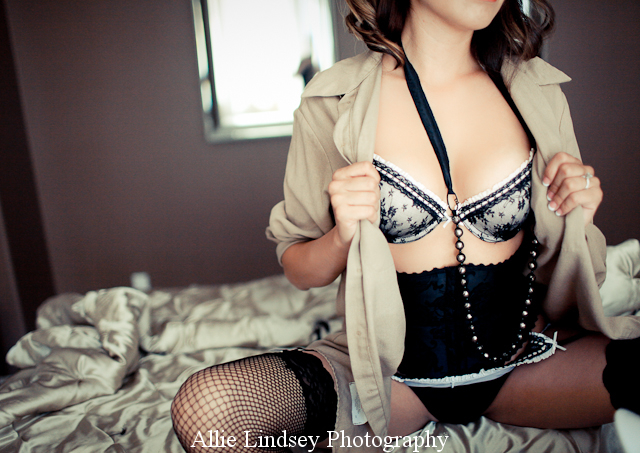 original blog post "The Perfect Pin-up"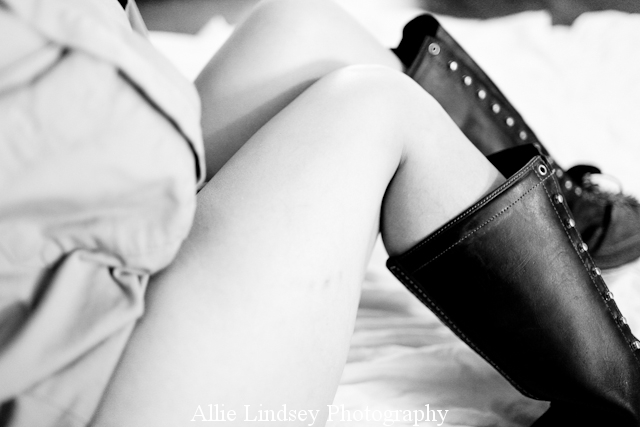 original blog post "These boots are made for walking"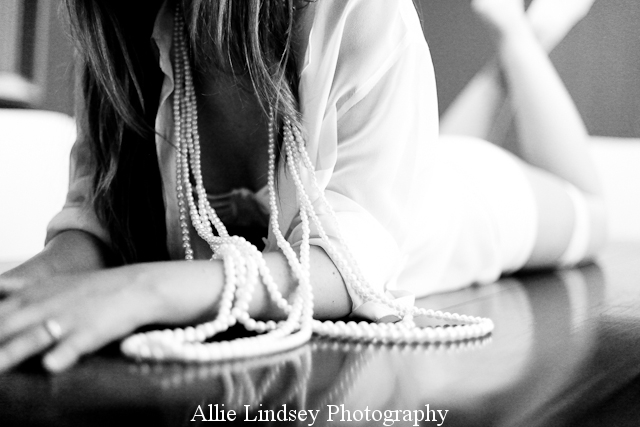 Original blog post "Hello bombshell"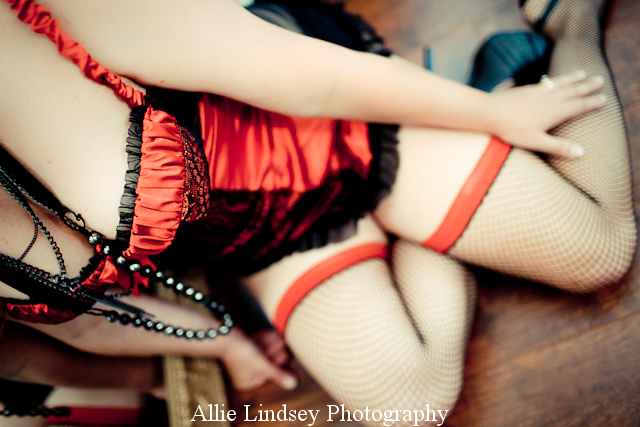 original blog post "Vintage Boudoir, 1950's glamified"